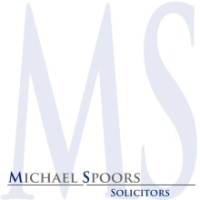 Bugle House, 118a High Street, Isle of Wight, PO30 1TP (Show me directions) Show Map
Monday to Friday: 09:00 to 17:00 , Saturday to Sunday: Closed
Profile
About us
I have formed Michael Spoors Solicitors to meet the specific demand, here on the Isle of Wight, for a specialist Family Law firm; MPSa firm that understands the complexities of this rapidly changing area of the law and can advise and support clients through this highly sensitive field of relationship breakdown.

I have brought a team together to assist you with all aspects of relationship breakdown, including financial distribution on divorce, child residence, child contact, relocation of a child, child maintenance, cohabitee disputes and more.

By specialising in this area of the law and dealing with Family cases every day, we are able to keep abreast of the constantly changing rules and precedents; the very latest case law on the subject and the most successful strategies to ensure that you receive the best advice available.

We also understand how difficult this time in your life can be. We will do our utmost to smooth the way through to a successful conclusion by giving you prompt and straightforward advice in plain English and being available, by personal meeting, phone, or email when you need us - we enjoy providing the very best of service to ensure success in each case.
Add rich content via our editing tools
Remove ads from your listing
Appear more prominently in search results